GUEST BLOG WITH QUIET MARK
Thursday, December 23 2021
When choosing a product to boost water performance, the level of sound and how loud it is are important to consider. Salamander Pumps' range of CT Xtra, CT Force, Right Pumps and HomeBoost have all been awarded the Quiet Mark, demonstrating that these products are amongst the quietest on the market. We recently interviewed Simon Gosling from Quiet Mark to learn more about the importance of quiet acoustics.
The sound level of a product and how noisy it is are something homeowners will factor into their decision when choosing which water boosting product is right for their system. All Salamander Pumps' products make a sound in operation when moving water around the product or system. However, our products have been engineered to ensure the noise produced is minimal, in fact, many of our products are quieter than a boiling kettle.
Quiet products offer a vast range of benefits, including supporting health and wellbeing. Here Simon Gosling, Chief Marketing Officer at Quiet Mark and Host of The Quiet Mark Podcast, explains the methods used to measure and evaluate sound levels and how quiet acoustics can still be achieved without compromising quality or performance.
Can you tell us about why the Quiet Mark was launched, its evolution and what it aims to achieve?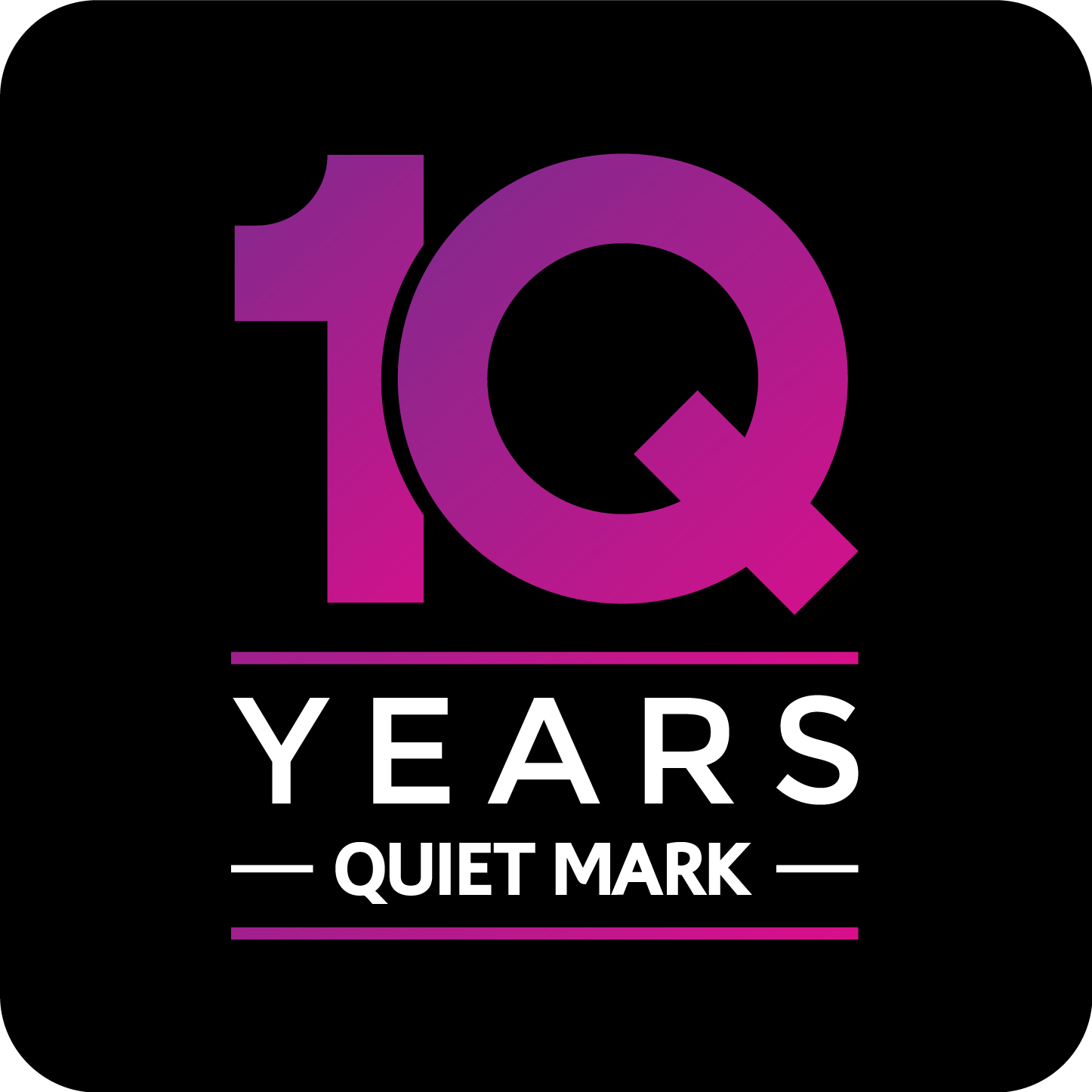 Since its ground-breaking launch 10 years ago in January 2012, Quiet Mark, the independent global certification programme associated with the UK Noise Abatement Society charitable foundation (est.1959), has pioneered a platform for consumers and industry specifiers to easily find the quietest high performance products and leading solutions to unwanted noise to support public health and wellbeing.
"Because sound measurement is also scientifically very complex and equally not straightforward to understand, especially in our fast paced lives, consumers don't have time to begin to evaluate and compare the sound measurement of products, yet an ear splitting juicer every morning, constant pings and bleeps from appliances or a rumbling, roaring shower pumps robs peace, concentration, causing stress build up, irritation and more long term illness when there is a constant build-up of excessive noise", comments Poppy Szkiler, Quiet Mark's CEO & Cofounder.
"We felt it was very important for consumers and trade buyers to have an expert definitive guide to the quietest products on the market year on year across all product categories and set about creating Quiet Mark as the trusted third party certification programme to serve public health with leading acoustic evaluation. We extended the work of the long established NAS charitable foundation, to provide people with the help they really needed to help make their lives more peaceful: whilst shopping for products, or in product reviews reading a magazine for example", Poppy explains.
"Quiet Mark does all the hard science testing and technical triangulations. It was clear a quick easy global approval system profiling the few products which were quietest category by category was very much needed and to this day thankfully has been met with great cheer".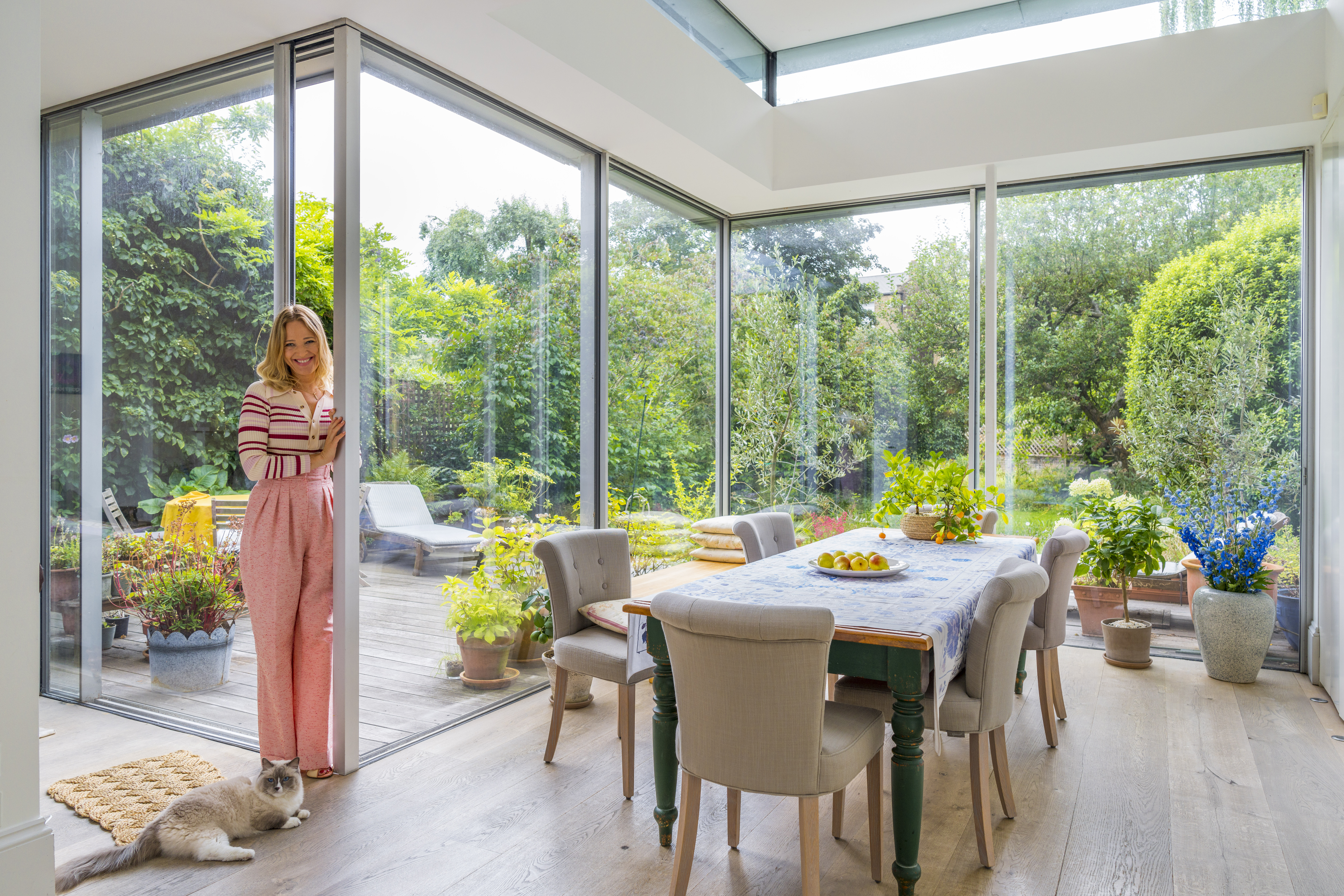 Have you seen a rise in homeowners interest in the acoustics of products around the home? If so, why do you think that is?
When buyers see Quiet Mark's distinctive Q certification logo alongside a product, they know it's one of the quietest, most pleasant sounding or most technically effective in noise reduction or acoustic properties in-category, available on the current market.
Since the start of the pandemic and the subsequent rise in 'Work From Home', the number of Quiet Mark certified products has more than tripled to over 1,000 appliances and acoustic materials, from 90+ global brands, across more than 70+ product categories, as manufactures seek to inform their customers that their products are quiet.
In addition, Quiet Mark has drawn together a unique alliance of major retailers, including John Lewis & Partners, Currys PC World and ASDA, and NBS, a leading construction specification platform, to help shoppers and specifiers find the quietest appliance technology and acoustic materials available on the market to support people's health and wellbeing.
Each retail partner makes the Quiet Mark clearly visible on their website, with several having dedicated Quiet Mark pages, and banners.
Speaking to BBC News, John Lewis's technology director, Laurence Mitchell, recently commented that there are more than 10,000 searches a month for appliances that include the term "quiet" on the retailer's website.
How does Quiet Mark certify products?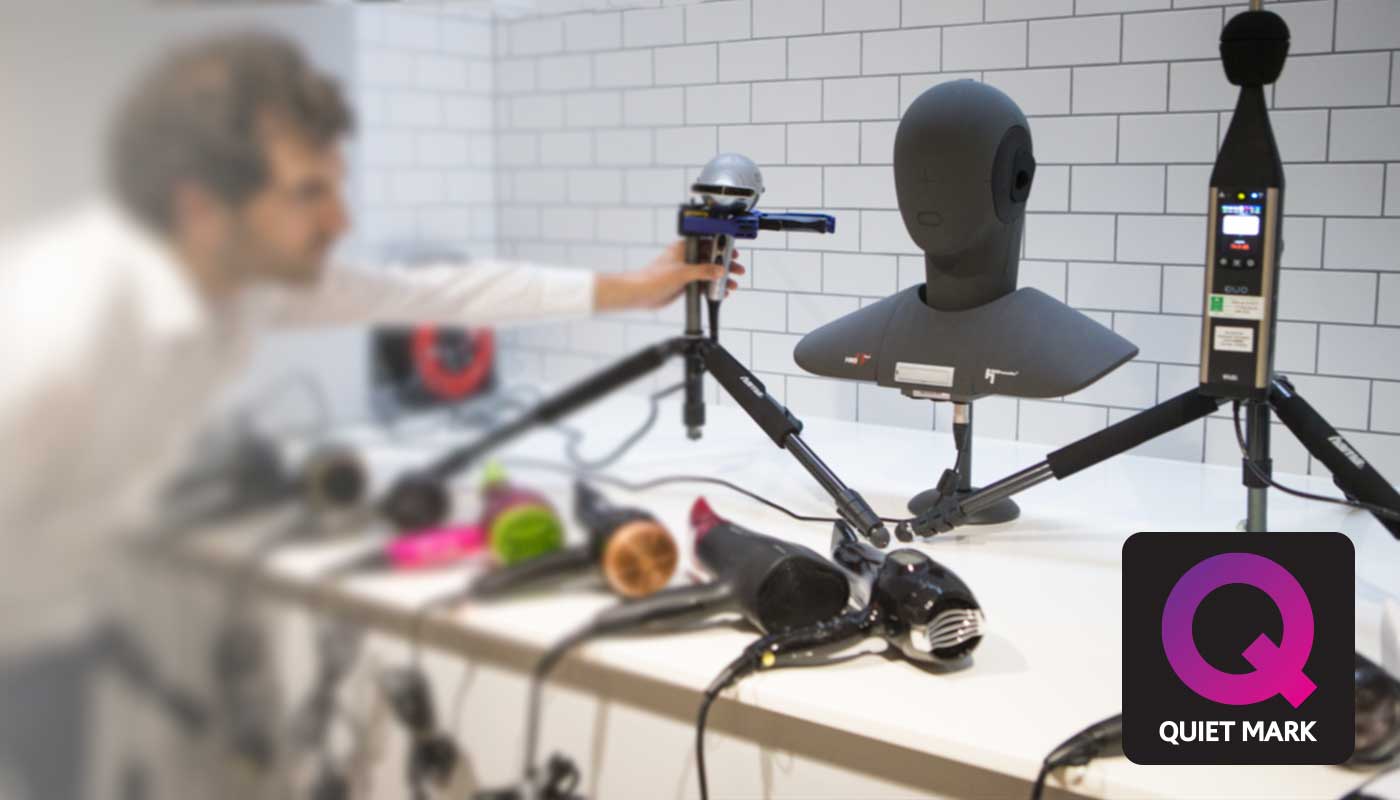 Small Domestic Appliances & Technologies: The Quiet Mark acoustic testing laboratory has been purpose built with hard floors, walls and surfaces to reflect a realistic domestic home, office or washroom environment with tiled surfaces and open plan living space to make sure we test repeatedly in the toughest acoustic setting. Small Domestic Appliances (SDAs) and home/office technologies including kettles, food preparation, floor-care, personal grooming and office equipment are tested with a sound meter at the source of the sound output, but without influence from external environmental noise with typical background sound levels falling well below 25dB(A).
Another factor that is considered during the Quiet Mark acoustic assessment is the listener experience of that appliance. Most sound isn't monotone—it typically comprises many frequencies at varying levels. A product may have a low-noise output, but may also have an annoying element to that sound quality which may mar the consumer experience. This is also taken into consideration in the assessment process.
Medium & Large Domestic Appliances: Quiet Mark's expert acoustic assessment team independently reviews declared acoustic test and core performance data based on BS EN or ISO standards comparing products in category and subcategory like for like with other products currently on the market, including dishwashers, laundry, refrigeration, extractor hood and home technology.
Between 10% and 20% of the quietest products in each category are eligible for Quiet Mark certification. Each product category is re-evaluated annually to reflect new models coming on to the market to provide the public with latest qualifying models. Quiet Mark has built unique market-wide datasets over many years to monitor progress in acoustic engineering.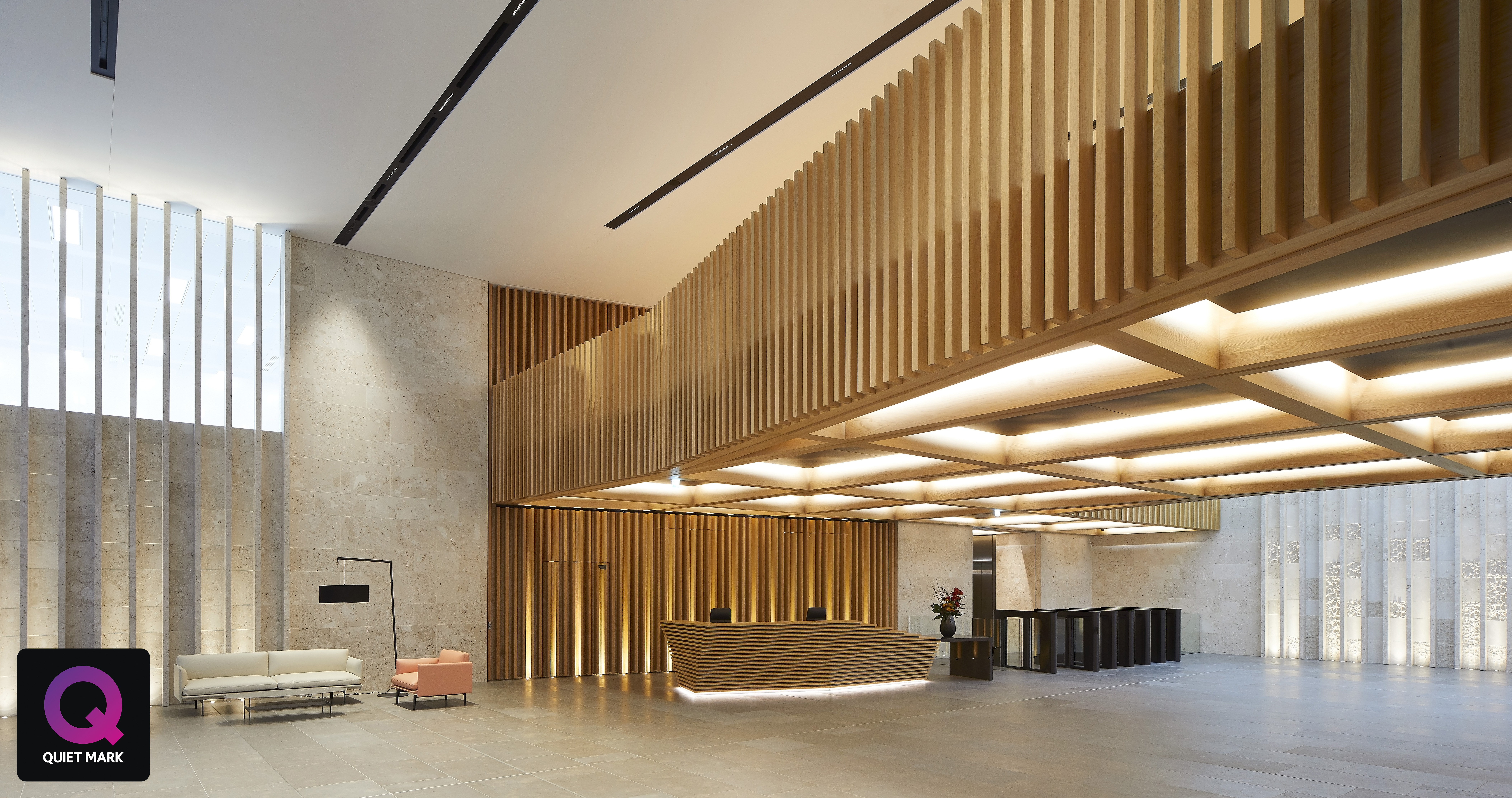 Have you seen an increase in product variety looking to secure Quiet Mark status?
In addition to the aforementioned increase in product categories over the past year, rising from 55 to 70+, the launch of our Acoustics Academy in February 2020 marked a new step-change in terms of the types of products that Quiet Mark certifies.
Since we launched 10 years ago, Quiet Mark has certified the products that make a noise in our homes and workspace; kettles, washing machines, boilers, pumps etc. Today, with our Acoustics Academy platform, we also verify the acoustic materials that build our environment, such as walls, flooring, glazing, doors, vents, lighting and furniture.
This December 2021, Quiet Mark has announced a new partnership with NBS, leading construction data and specification platform, to empower architects to specify 'acoustics first', by providing a vital short-cut for specifiers for responsible product sourcing from the outset of project planning. The new partnership aims to support the Responsible-Sourcing Movement as the industry further prioritises health and wellbeing.
The new partnership will enable the 3,600+ practices that use the NBS platform to create specifications, to easily find Quiet Mark certified products and materials, using the left-hand filter navigation menu. T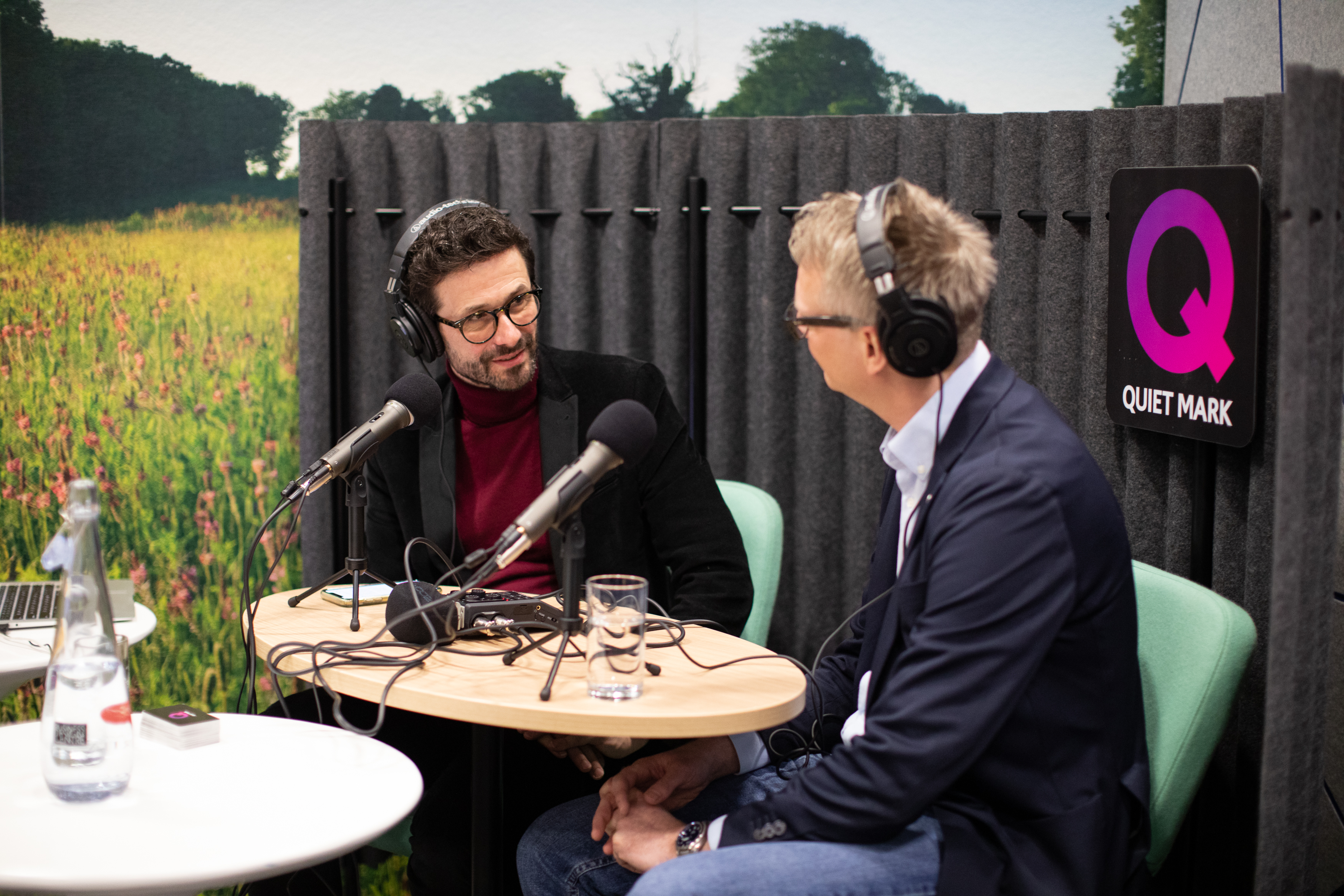 he aim is to elevate the aural design of buildings, optimising the overall level of acoustic comfort for occupants.
Do you see evidence that noise can impact on health and lifestyle?
The damaging effect of excessive noise on health, productivity and social cohesion is seriously underestimated. World Health Organisation research shows that environmental noise pollution affects mental and physical health and is now second only to air pollution as the world's largest killer pollutant. Across an estimated population of 340 million people, at least 1 million years of healthy living are lost each year due to noise pollution in Western Europe.
Quiet Mark's National Noise Report, released in October 2021, further demonstrates the increasing demand for noise reduction solutions, both in households and workplaces. The research was carried out across 2,000 UK adults, 18 months after the first lockdown, and examined attitudes towards noise in the new pandemic-recovery scenario. The findings highlight the importance of a quieter home with over four fifths of people stating they would like quieter appliances and two thirds of 18-34 year olds wishing to have a quieter home.
Research from the British Journal of Psychology found that background noise kills productivity levels, with studies showing that workers can be up to 66% less productive when exposed to just one nearby conversation.
"This applies as much to work from home as it does within a commercial office space. Those noisy distractions which zap our productivity mean that we spend more time completing certain tasks. This can result in longer work hours, leading to increased stress levels. Feelings of anxiety can keep us awake at night, impacting our sleep health, preventing us from recuperating and feeling well," says Simon Gosling, CMO of Quiet Mark and host of The Quiet Mark Podcast.
We have a variety of Salamander products awarded the Quiet Mark – Homeboost, CT Force, CT Extra and Right Pumps – what standards did they have to pass to earn Quiet Mark accreditation?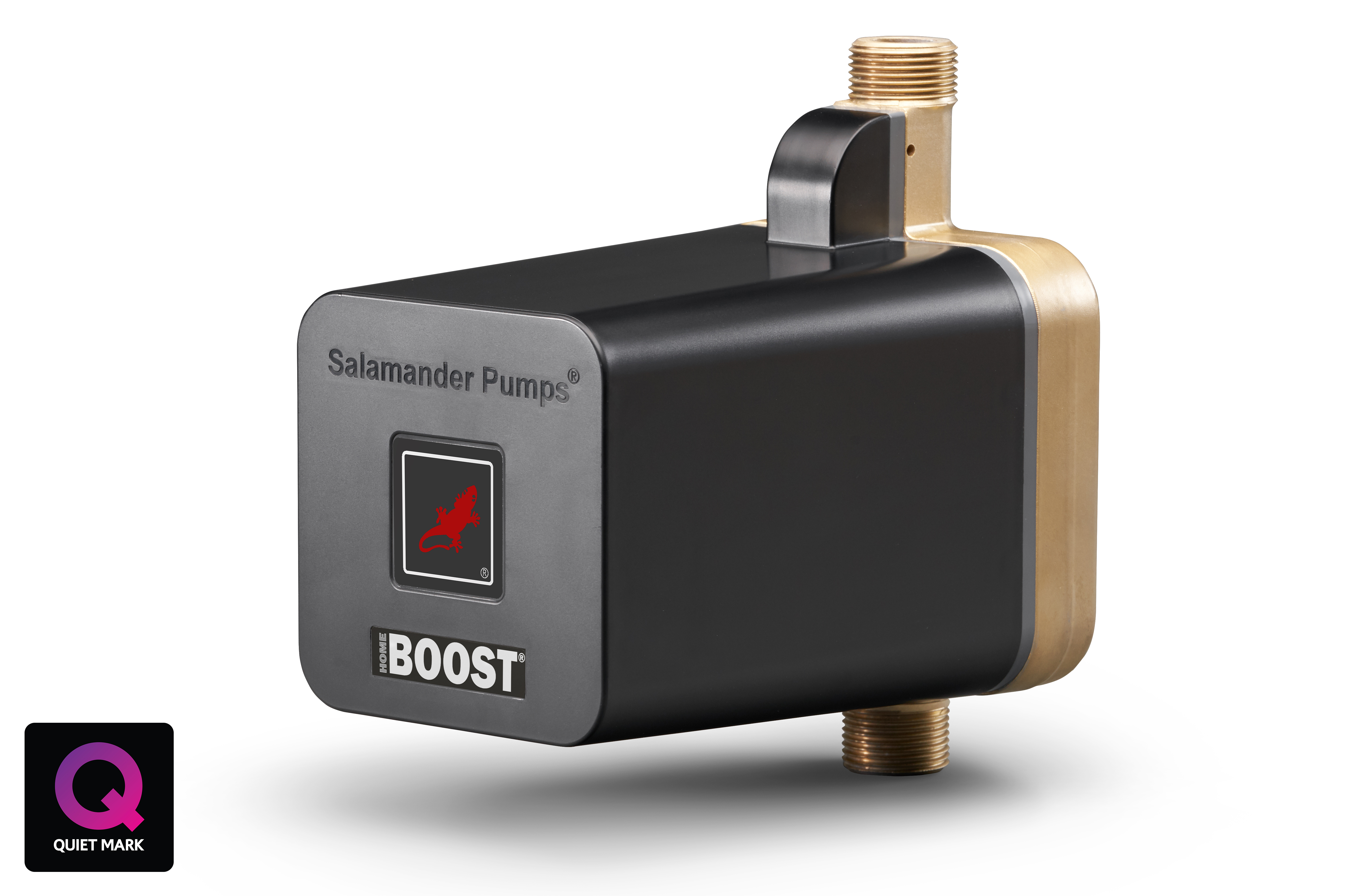 Salamander had their units tested using BS EN ISO 20361:2009 'Liquid pumps and pump units' at Salford University, where several other competitor brand units had also been tested. This gave Quiet Mark the acoustic performance information for a majority of the market. From this data-set our expert team of Acousticians was able to confirm that the Salamander models were amongst the very quietest and therefore eligible for Quiet Mark certification.
Are the products reviewed regularly to ensure they remain up to Quiet Mark standard?
Each product category is re-evaluated annually to reflect new models coming on to the market. Only 10% to 20% of the quietest best performing products are awarded Quiet Mark certification. If a certified product falls out of that quietest performance bandwidth, it no longer qualifies. This is done purposely to inspire constant innovations and improvements.
Can more than one manufacturer have the quiet mark in the category?
Absolutely! For example, we have 7 manufactures in our Washing Machines category, 6 in Fridges, and 5 in Boilers. As a consumer champion, we aim to make it easier for consumers to find the quietest products in any given range, to suit a variety of budgets.
To stay up to date with all the latest news from Quiet Mark, subscribe to their free online newsletter, QUIET TIMES, available HERE.