PRODUCT FOCUS - CT XTRA
Monday, October 12 2020
CT Xtra is our best-selling, hard-working, affordable pump range. With products suitable for boosting low water pressure to a shower or tap this range offers excellent value!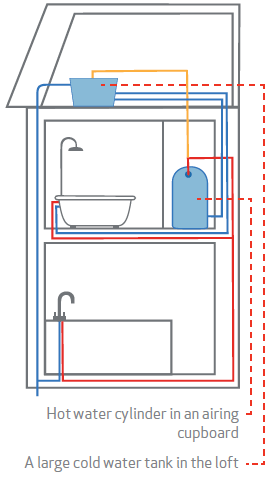 What systems can I install a CT Xtra pump into?
The CT Xtra range is only suitable for gravity-fed systems normally identified by a cold-water storage tank in the loft and a hot water cylinder found in the airing cupboard. The image to the right shows a typical gravity-fed system.
Gravity-fed systems are either positive or negative head. CT Xtra pumps can only be installed in positive head systems. If these pumps are installed in other systems then they may not work, this is because the pump requires a minimum flow of water to turn on. To test if you have the minimum flow rate required for a positive head pump carry out this simple test on all outlets that will be pumped, such as showers or taps for CT Xtra pumps -
For showers and mixed hot and cold taps –
Turn the water to fully hot.
Time how long it takes to get 1 litre of water, if it takes less than 30 seconds then its positive head.
Repeat the process for fully cold – both hot and cold must get 1 litre of water in less than 30 seconds for the system to be suitable for positive head pumps.
For showers, you also need to get 2 litres of mixed water (hot and cold together) in 30 seconds.
For hot or cold outlets, such as a hot or cold tap –
Time how long it takes to get 1 litre of water, if it takes less than 30 seconds then its positive head.
If you cannot measure the water flow rate, then you can check if the system is positive head if there is more than 600mm between the base of the cold-water storage tank and the highest point in the system after the pump.
What outlets can I boost with a CT Xtra pump?
Twin impeller CT Xtra pumps (CT50 Xtra and CT75 Xtra) are shower pumps, suitable for boosting both hot and cold water pressure to a thermostatic shower. These pumps cannot be installed onto baths with individual hot and cold taps, or baths with non-thermostatic mixer taps. The twin impeller CT Xtra shower pumps offer excellent value for money when looking to improve shower pressure.
The single impeller variants (CT55 and CT85) are suitable for boosting water to individual hot OR cold taps only.
The CT Xtra range is not suitable for boosting the water supplies to the whole house.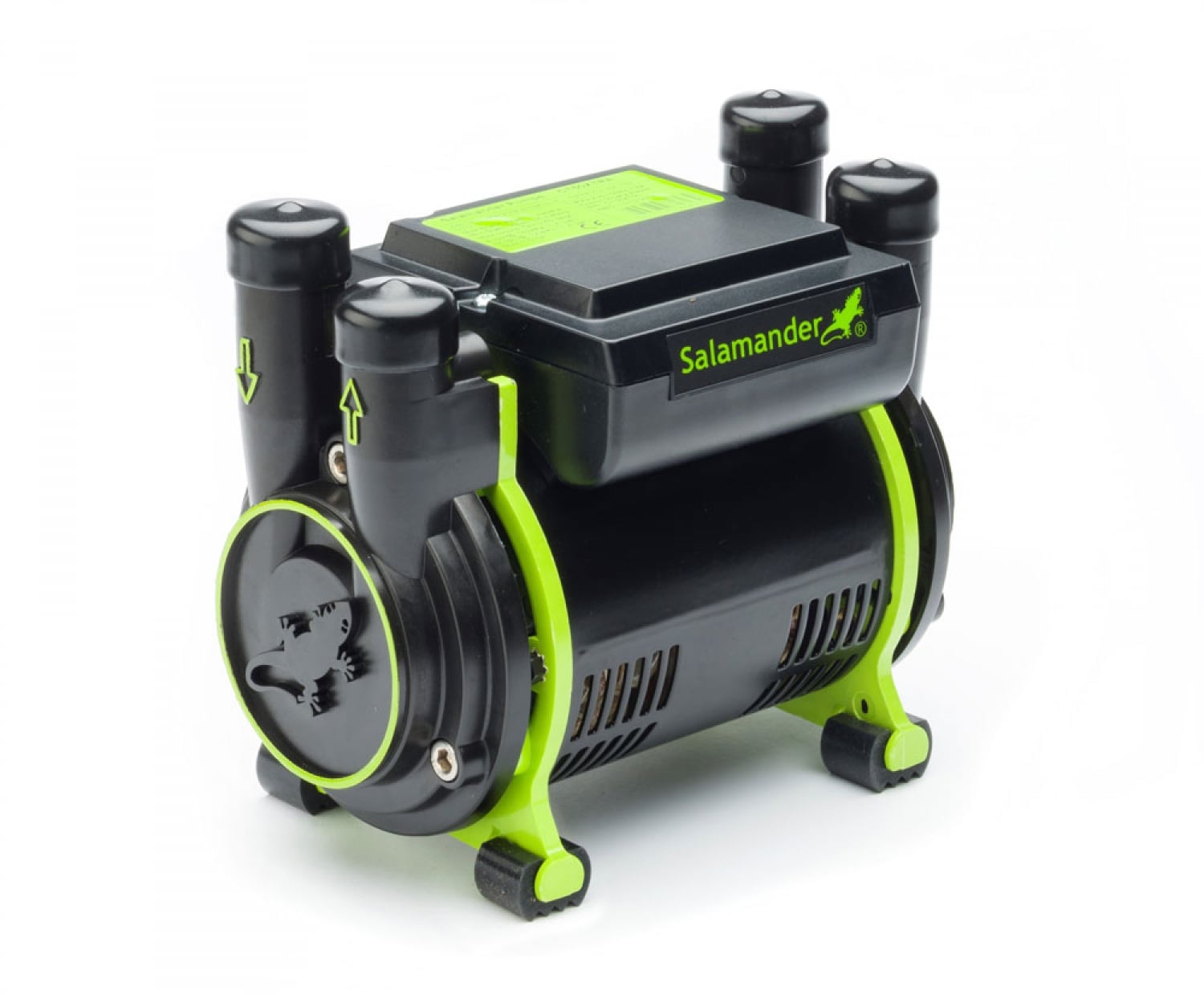 Features of CT Xtra pumps
The full range is continuously rated, this means that the pump will run for as long as it's needed.
We have engineered the CT Xtra range to be easy to install and compact to fit into tight spaces, the pump also comes with AV couplers with isolation valves on the inlets making installation and maintenance easy.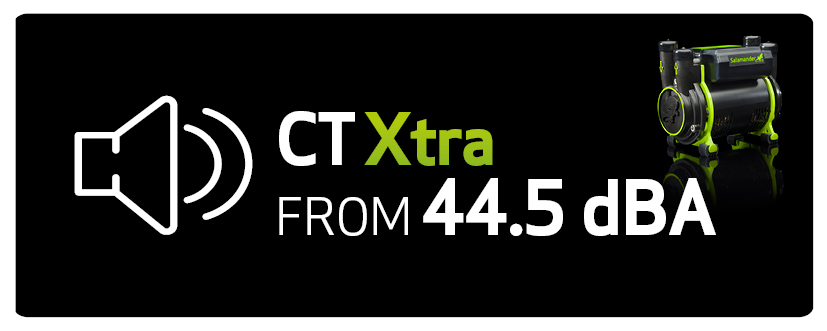 Independent testing against the competition confirmed that the CT Xtra range are some of the quietest pumps in their category, and therefore the full range has been awarded the Quiet Mark from the Noise Abatement Society.
With WRAS approval and a 3-year warranty the range is reliable too!
Not sure which product you need? Read our guide to selecting the right product or use our product selector tool.