Pre-installation
Improve Turf Management by Boosting Water Performance
For groundskeepers maintaining large green spaces, turf and sports pitches, water demand is high.
To preserve a healthy surface, the entire area needs to be watered extensively and frequently, via sprinklers or irrigators. Not only does this ensure the ground remains in optimal condition, but it keeps the surface area even and soft to withstand the impact of sporting events and other physical activities.
However, this task can be made difficult without adequate water flow. Poor water performance negatively impacts groundskeepers' ability to maintain the condition of the turf to a high-quality and on a regular basis, often compromising its health and appearance.
For improved water performance and ultimately a healthier turf, consider our water boosting solutions which have been strategically developed and designed by our leading R&D department.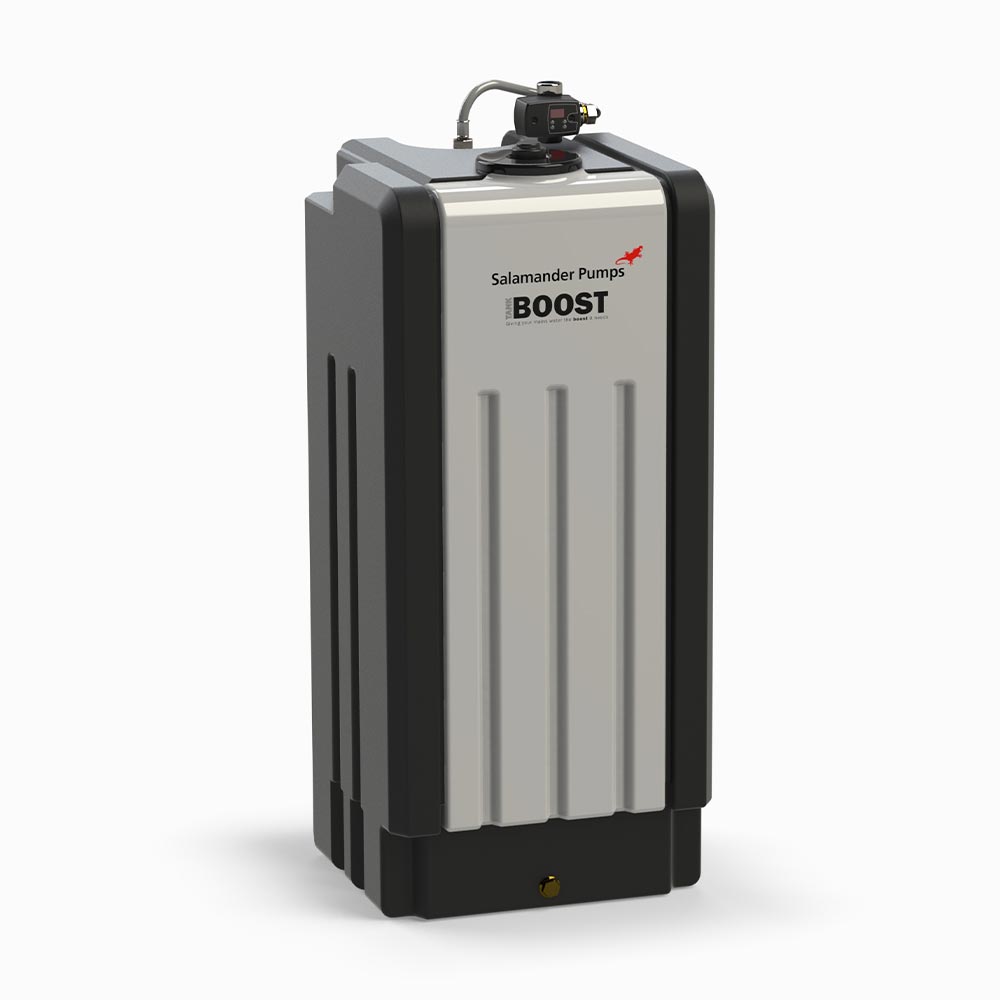 Most recently we unveiled the latest addition to our expanding MainsBooster range, TankBoost, an easy to install, single unit solution to ensure water performance remains at optimum levels when watering extensive areas of ground.
Made up of a water storage tank and an integrated submerged pump, TankBoost can deliver flow rates up to an incredible 80L/min, ideal for bigger areas such as sports pitches and venues, as well as estates.
For estate managers, consider TankBoost when maintaining areas of turf and land but lacking both suitable water flow and storage. The tanks are just another tool to ensure the best quality groundskeeping, especially over areas of land that require daily maintenance.
For maintaining huge areas of turf, more than one tank may be required to have the capacity to store the appropriate amount of water.
TankBoost is designed with capacity in mind. The product can easily store vast amounts of water by 'daisy chaining' the tanks together, much like our existing AccuBoost range. Doing this will enable groundskeepers to store large amounts of water at the right pressure for the sprinkler system, which provides an easy solution to boosting mains water flow in bigger areas such as sports pitches and venues.
We will conduct a survey of the ground to determine the required flow rate and what product is more suitable, TankBoost or AccuBoost.
Salamander Pumps' product selector tool is available here: www.salamanderpumps.co.uk/product-selector