MainsBooster Range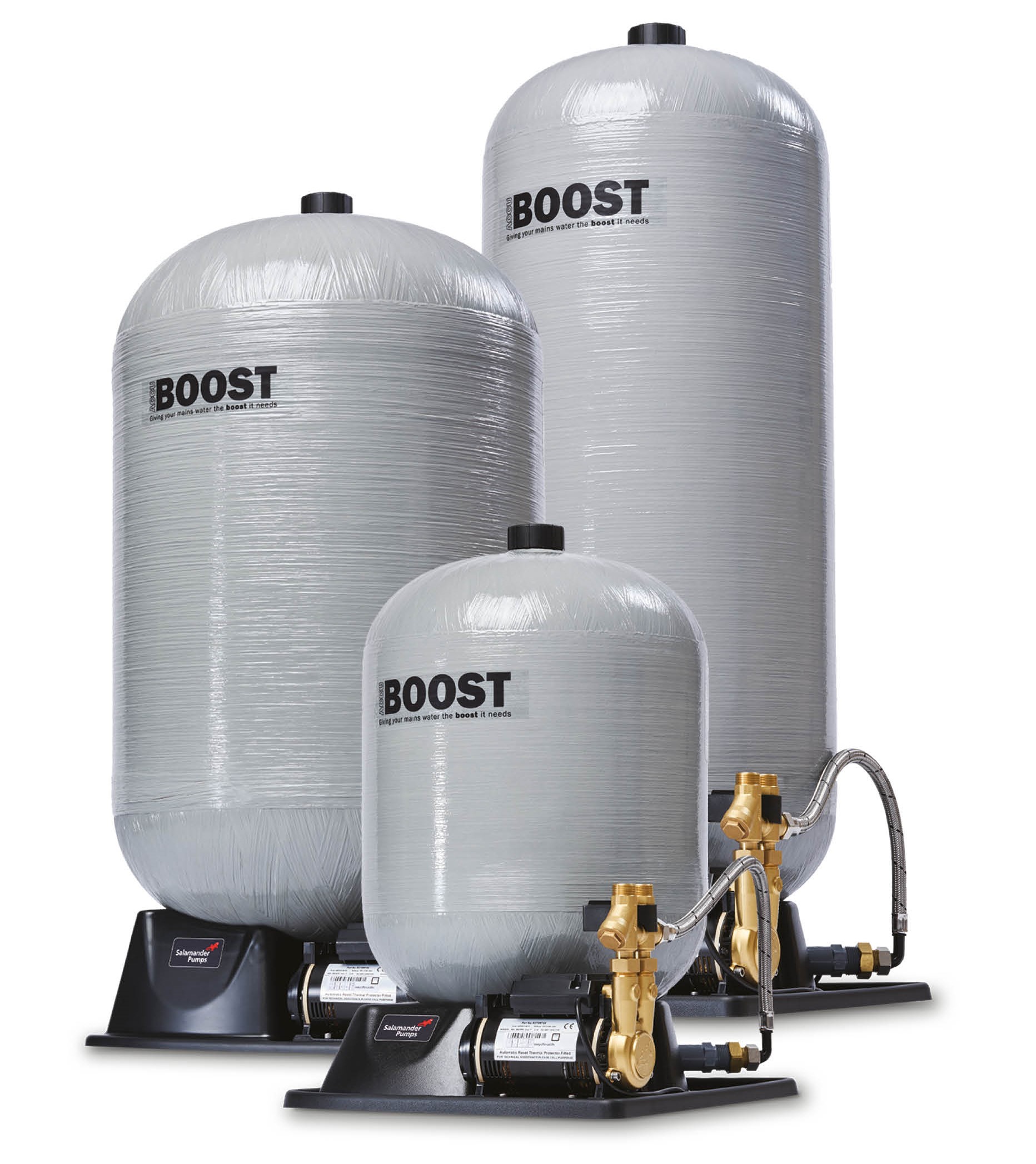 The MainsBooster range from Salamander Pumps includes inline pumps and accumulator tanks, offering a solution suitable for boosting mains water in all domestic and light commercial installations.
Inline Pumps
This range of quiet and compact inline mains booster pumps sit directly on the incoming mains water and boost water pressure and flow, ideal for improving combi boiler performance. In keeping with Water Fitting Regulations (1999).
HomeBoost is an intelligent mains booster pump, it recognises when flow is low and automatically boosts the performance of the incoming mains water up to 12 l/min, allowing for improved shower performance, quicker bath-fill and stronger flowing taps. Fully WRAS approved.
CombiBoost is availale from January 2020. It will boost mains water performance up to 10 l/min.
Accumulator Tanks
The AccuBoost range of accumulator tanks offer a solution to boosting mains water to both combination boilers and unvented systems. They should be used when higher flow rates are required, in situations where the natural mains is insufficient and our range of inline pumps do not provide high enough flow rates.
Often this issue will be more noticeable at certain times of the day, such as when multiple individuals require water at the same time.
The AccuBoost System (pumped model) should be installed when mains water static pressure is below 2.0 bar and/or flow is low (below 12 l/min). The AccuBoost tank (unpumped model) should be used when mains water flow and pressure are good but even more water flow is required.
Watch our video to find out more on the new Salamander Mains Range.
For further specificaton support, read our guide to choosing the right product to boost water pressure in your home.