5th August, 2023
Sales Director Appointed at Salamander Pumps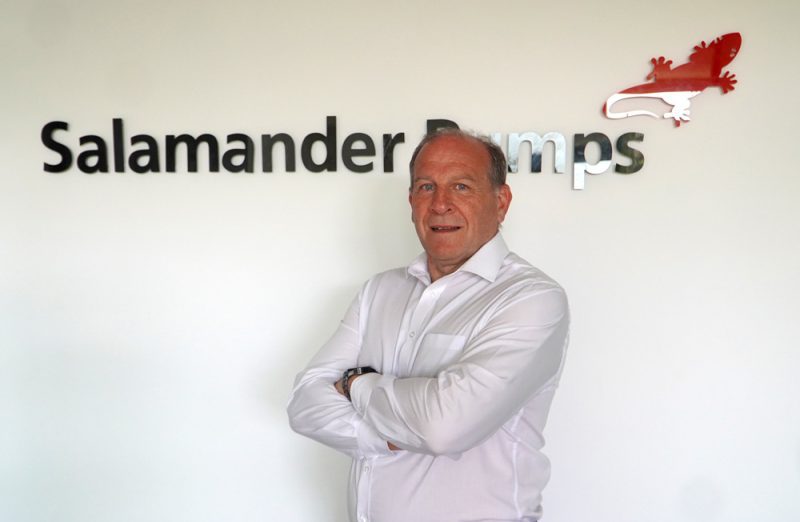 With over 40 years of experience in the industry, Bryan Liddle gained invaluable insight and knowledge working through the ranks at Aalberts Industries, formerly known as Yorkshire Fittings. During this time, Bryan played a significant role in helping the business internationally, including in America and parts of the Far East.
After helping build more than 15 different sales teams in his career, Bryan has joined Salamander Pumps to lead on the wider sales strategy and help fuel continued growth.
The Sunderland manufacturer is confident that the senior appointment of Bryan, as well as the strength of its internal development programme, will ensure the business reaches its ambitious goals in 2024.
Speaking about his new role, Sales Director Bryan, commented: "I'm delighted to have started in my new role at Salamander Pumps. Being from the North East myself, I couldn't resist the offer to join a leading manufacturer right in the heart of our region, as well as becoming part of an exceptional workforce and help the business reinforce its status as one the UK's leaders in water boosting solutions.
"As Salamander Pumps remains to be committed to reinvest considerable amount of profits in new product development, made evident in recent years with the launch of TapBoost and TankBoost. I'm already looking forward to helping the entre sales team deliver new and innovative products to market, as well as achieving profitable growth in the months ahead."