AccuBoost
AccuBoost wil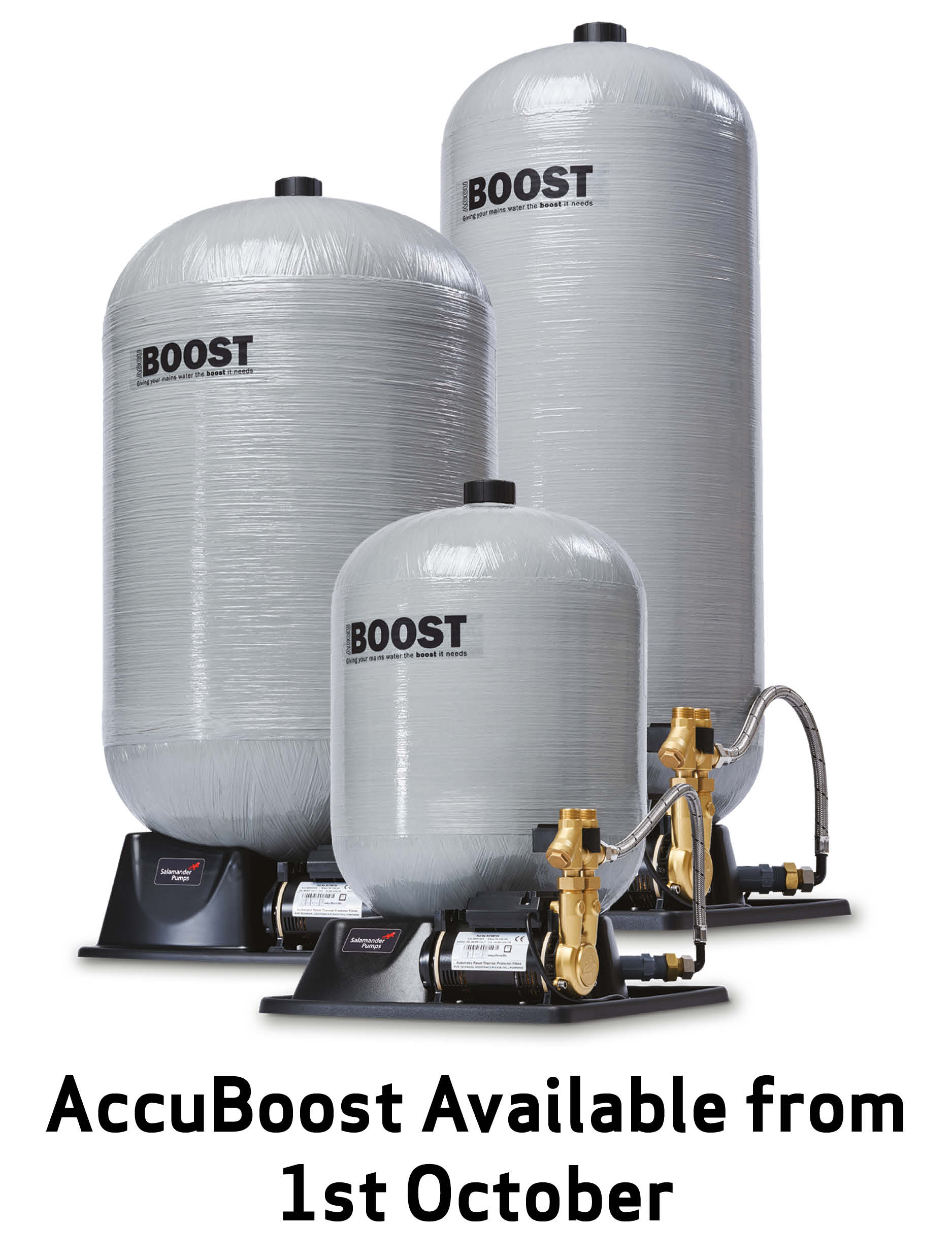 l improve mains water performance in domestic and light commercial installations, ideal for use with combination boilers and unvented systems where there is poor water pressure and/or flow.
Available in a range of tank sizes, and in both pumped and unpumped options, these accumulators will store water at pressure, allowing for increased water performance when outlets are opened in the home.
When mains water pressure is good but additional water storage capacity is needed to meet short-term increased demand, choose an unpumped option.
When mains water flow and pressure is low a pumped option will increase pressure and maintain a flow of at least 12 litres per minute in addition to the extra flow provided by the tank.
AccuBoost (pumped)
ACC-060-SYS
AccuBoost 60 litre pumped accumulator set
ACC-120-SYS
AccuBoost 120 litre pumped accumulator set
ACC-180-SYS
AccuBoost 180 litre pumped accumulator set
ACC-300-SYS
AccuBoost 300 litre pumped accumulator set
ACC-450-SYS
AccuBoost 450 litre pumped accumulator set
AccuBoost (unpumped)
ACC-120-TNK
AccuBoost 120 litre unpumped accumulator tank
ACC-180-TNK
AccuBoost 180 litre unpumped accumulator tank
ACC-300-TNK
AccuBoost 300 litre unpumped accumulator tank
ACC-450-TNK
AccuBoost 450 litre unpumped accumulator tank