Installation
What is a Flange and Why Do I Need One?
When installing a shower pump, it's important to make sure there is no air in the system, as this can cause damage to the pump. To help with this, our guidelines state that you fit a flange during installation.
What is a flange?
A flange is a device that limits the amount of air entering a pump from the hot water cylinder. When water is heated, or replaced within the hot water cylinder, air bubbles are formed and collect around the side or the top of the cylinder. The bubbles then rise up to the top of the  vent and expansion pipe (Figure 1).
By installing a flange, these air bubbles are prevented from entering the pump, as the flange is able to draw water from deeper within the hot water cylinder (Figure 2).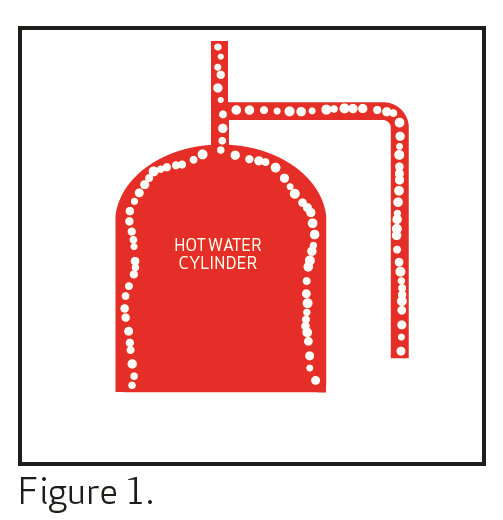 Choosing the right flange
There are various flanges available, including:
Surrey Flange, such as Salamander Pumps' 'S' Flange
Warix Flange
Non-Stop Essex Flange
Surrey and Warix flanges are both top entry, meaning that they screw onto the hot draw off connection on the dome of a standard hot water cylinder. Whereas the Non-Stop Essex flange is a side entry flange, which requires drilling into the side of the cylinder. This flange is best for when a pump needs to be situated above the hot water cylinder.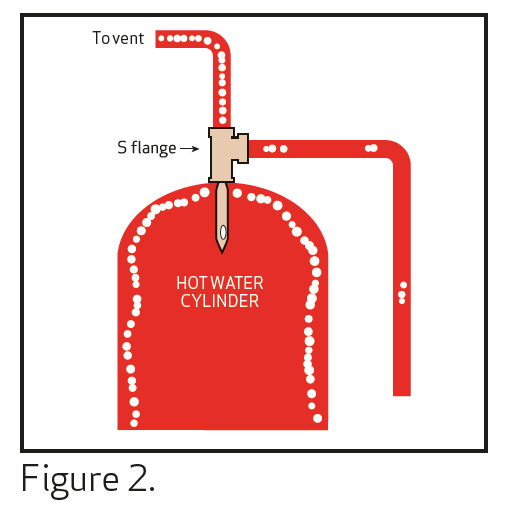 Why is a flange so important?
Flanges are crucial in ensuring longevity of life and quiet running for the pump. Having an aerated supply of water to a pump, showers and other outlets can lead to an increased risk of:
Unnecessary, and perhaps sudden, fluctuations in temperature
A pump which operates noisily
Accelerated degrading of the pump's internal workings, leading to an eventual leak
Premature breakdown of the pump
Some Salamander Pumps' products require a flange to ensure a valid warranty. Salamander Pumps' CT range does not necessarily need a flange, provided that the pump is installed at the base of the hot water cylinder, the cold-water tank is higher than 1.2m above the cylinder, and the pump is 'teed' off the first downward leg from the cylinder.
In general, best practice for all pumps is to fit an anti-aeration flange to the hot water cylinder, so that a dedicated supply feed can connect the flange directly to the hot inlet on the pump (Figure 3).