CT FORCE 30 PT
Here at Salamander Pumps, you can find the CT Force 30 PT pump with robust brass ends and brass impellers. It's designed to meet the increased demands for water supply to the shower, bathroom and whole house.
This twin ended shower pump will quietly and efficiently boost the hot and cold water supplies to the shower and individual taps and outlets in a positive head gravity fed installation. This pump is also suitable across a wide range of shower types and heads.

• Brass ends and brass impeller.
• 5-year warranty.
• Very quiet in operation.
• Crossover technology – allows the product to power just hot or cold or both.
• Higher pressure – to cope with multiple outlets.
• Patented technology.
• AV couplers included.

*One of the quietest shower pumps in it's category, 52.5dBA.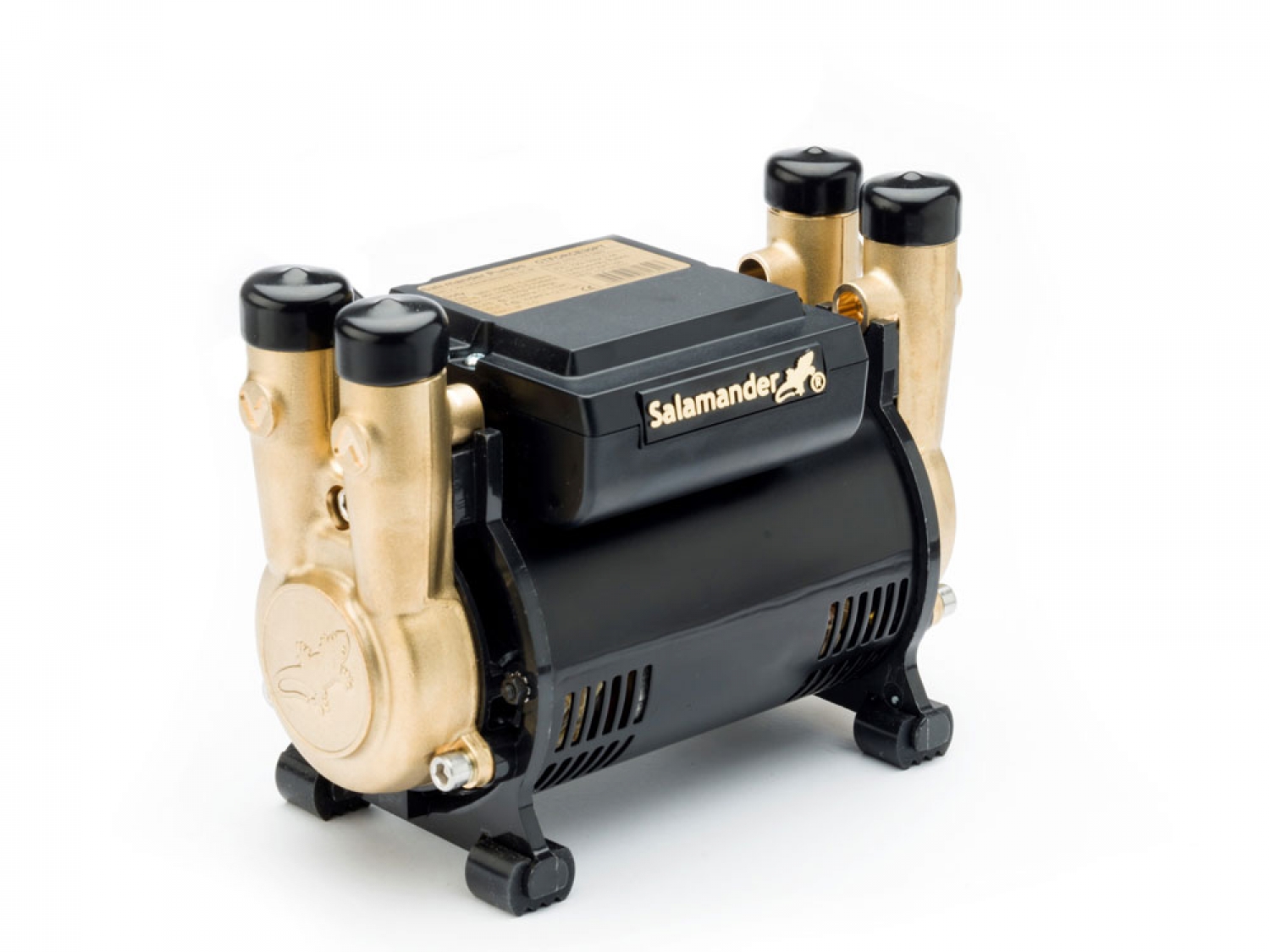 Compare this pump
The CT Force 30 PT pump is a 3.0 bar twin regenerative shower and bathroom pump suitable for boosting water performance in a gravity fed positive head system.
This pump can be used with conventional and multi-function showers and a shower head up to 200mm. AV couplers with isolating valves are included.
The following patent protects every one of our CT Force pumps : Integrated volute - GB2465392B
| | |
| --- | --- |
| Guarantee | 5 years |
| WRAS Approval | 1210047 |
| Pump Type | Regenerative |
| Noise | 52.5dBA |
| Mechanical Seal | Nitrile/Carbon/Ceramic |
| Anti-vibration feet | Yes |
| Inlet isolators | Yes |
| Flexible Hoses | 4 |
| Pressure @ closed head | 3.0 bar |
| Pressure @ 8lpm | 2.6 bar |
| Pressure @ 16lpm | 2.2 bar |
| Maximum water Temperature | 60 C |
| Pump connections | 3/4" BSP |
| Hose connections (UK model) | 3/4" female x 22 mm push-fit x 280 mm long, isolating valves on all hoses |
| Hose connections (ROI model) | 3/4" female x 21mm push-fit x 280 mm long, isolating valves on all hoses |
| Motor type | A.C Induction |
| Motor duty rating | Continuously rated |
| Power supply | 230V |
| Current (full load) | 2.9 amps |
| Power consumption | 690 watts |
| Fuse rating | 3 Amps |
| Power cable (pre-wired) | 1.5 metres |
| Enclosure protection (IP rating) | IPX2 |
| Length | 210mm |
| Width | 120mm |
| Height (Excluding hoses) | 160mm |
| Weight (Excluding hoses) | 6.22 kg |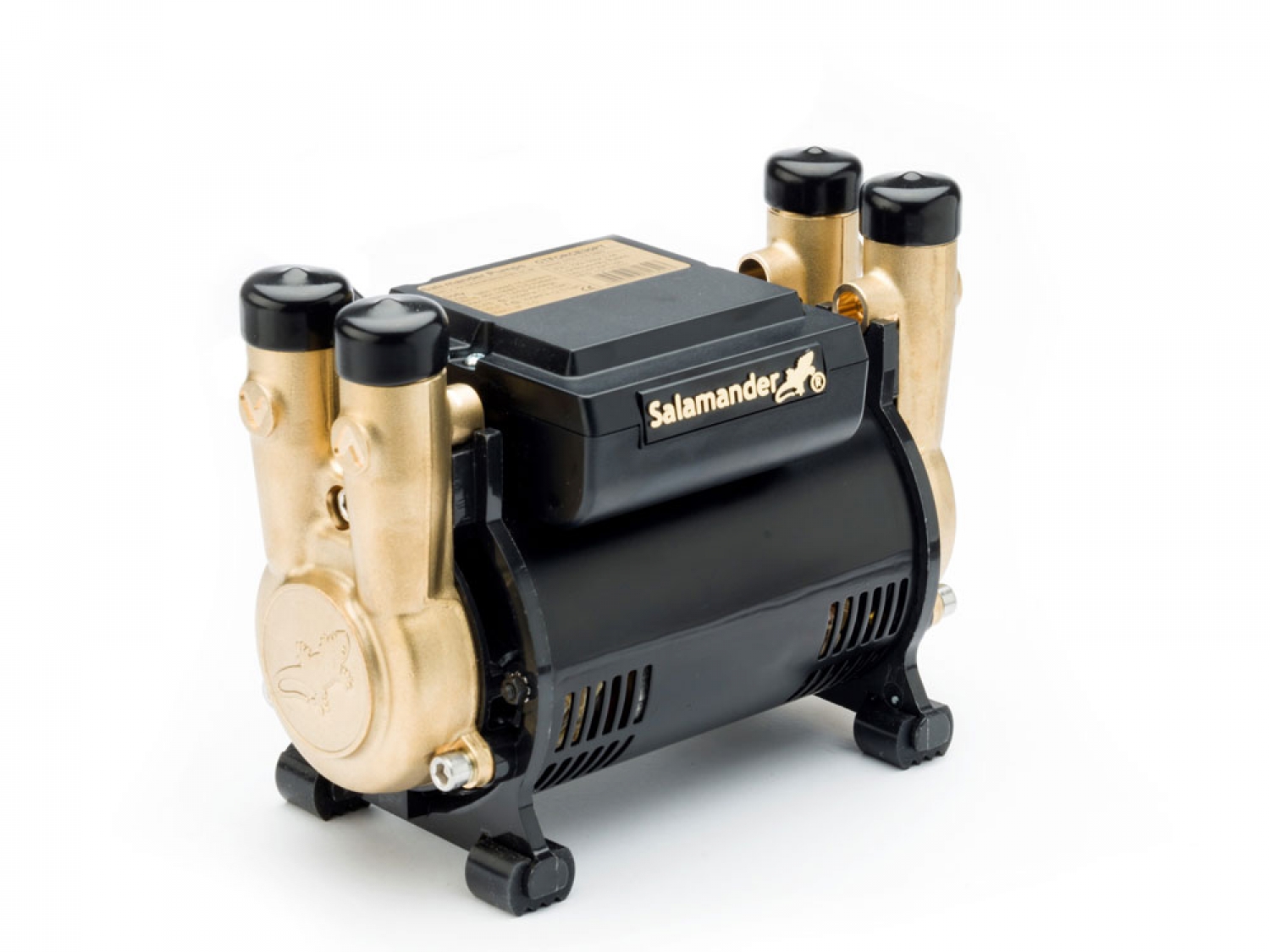 Compare this pump