27th September, 2022 | HomeBoost | Domestic Home
HomeBoost Installation – Sussex Heating Care Company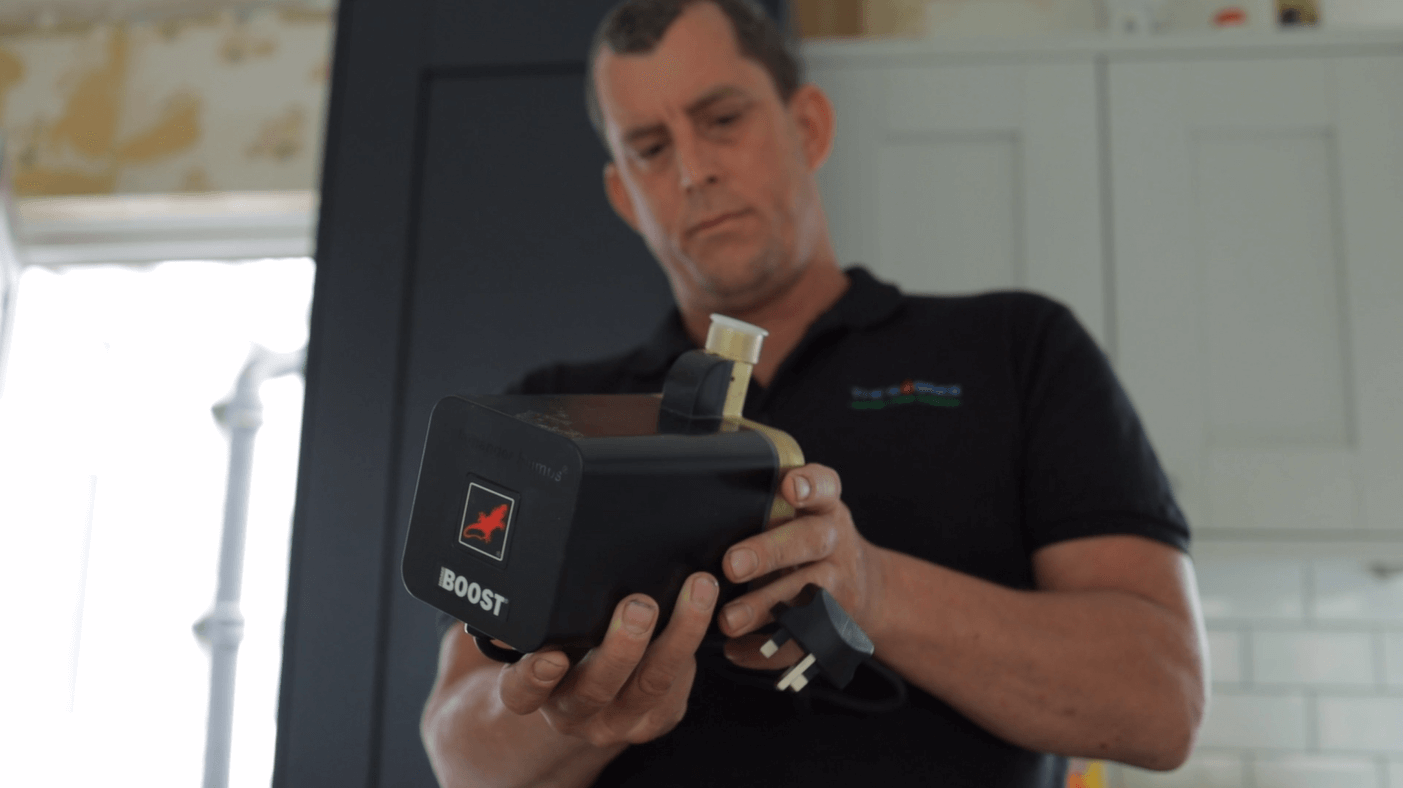 Product: HomeBoost
System type: Mains fed system
Installer details: Sussex Heating Care Company
Date of install: May 2022
Problem
Customer had a low flow rate coming from the cold mains running into the building. They bought a boiler a couple of years ago and since then the flow rate that the customer was receiving was about 4 L/min.
Solution
Ross McCormack, the installer from Sussex Heating Care Company, decided to fit the Salamander Pumps' HomeBoost pump.
The HomeBoost will increase the incoming mains water supplying the combination boiler up to 12L/min. It is an intelligent pump: when the flow rate is below 12/min, such as during peak times when multiple people in the street are using the water, HomeBoost will recognise this and boosts the water flow up to 12/min. If the flow rate is at 12L/min or above HomeBoost will enter standby mode and allow full flow through the pump.
After HomeBoost was installed, the homeowner could see a noticeable difference in the flow rate in the property.
"If you're suffering from low mains flow rate through your outlets, then I thoroughly recommend the Salamander Pumps' HomeBoost. It will increase the flow rate to improve all outlets. "
Ross McCormack, Sussex Heating Care Company
Learn more about HomeBoost installation from the video below.