20th April, 2022 | TapBoost | Domestic Home
TapBoost Installation – KAS Energy Plumbing and Heating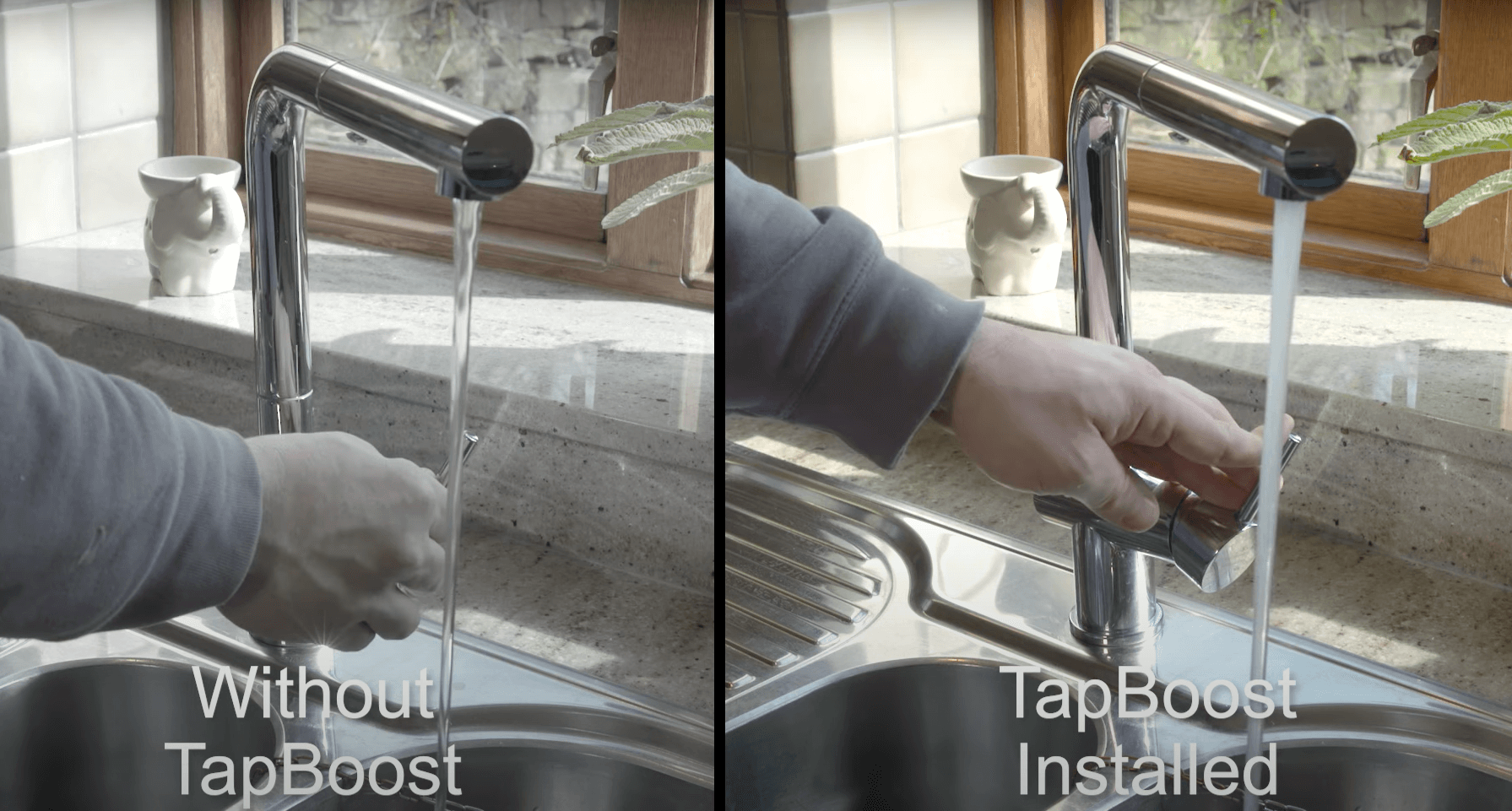 Product: TapBoost
System type: Gravity fed system
Installer details: KAS Plumbing and Heating
Date of install: February 2022
Problem
Stuart had low hot water pressure after installing a new tap in his kitchen in February 2022. Describing the hot water coming out of the tap as 'fairly minimal'.
After discovering the issue Stuart called Tap Store, where he purchased the tap from. He addressed the issue with Will, who was informed that Stuart had a poor performing hot tap in his gravity-fed system.
Solution
Will called us directly to identify the problem. Charlotte informed Will of a new product, TapBoost, that would be an ideal solution for Stuart's under-performing tap.
Sam from KAS Plumbing and Heating installed the pump. He acknowledged that there were other options to fix the tap, such as installing a whole house pump which would have been expensive and unnecessary for one outlet.
After a simple and quick installation, the hot water flow had been greatly improved. Sam described the install as being 'really simple' and was surprised at how quiet the pump was.
"It has provided a noticeable difference in water flow. It certainly much improved on how it was before."
Stuart Wykes, Homeowner