25th August, 2022 | MainsBooster Range | Domestic Home
HomeBoost Installation – United Heating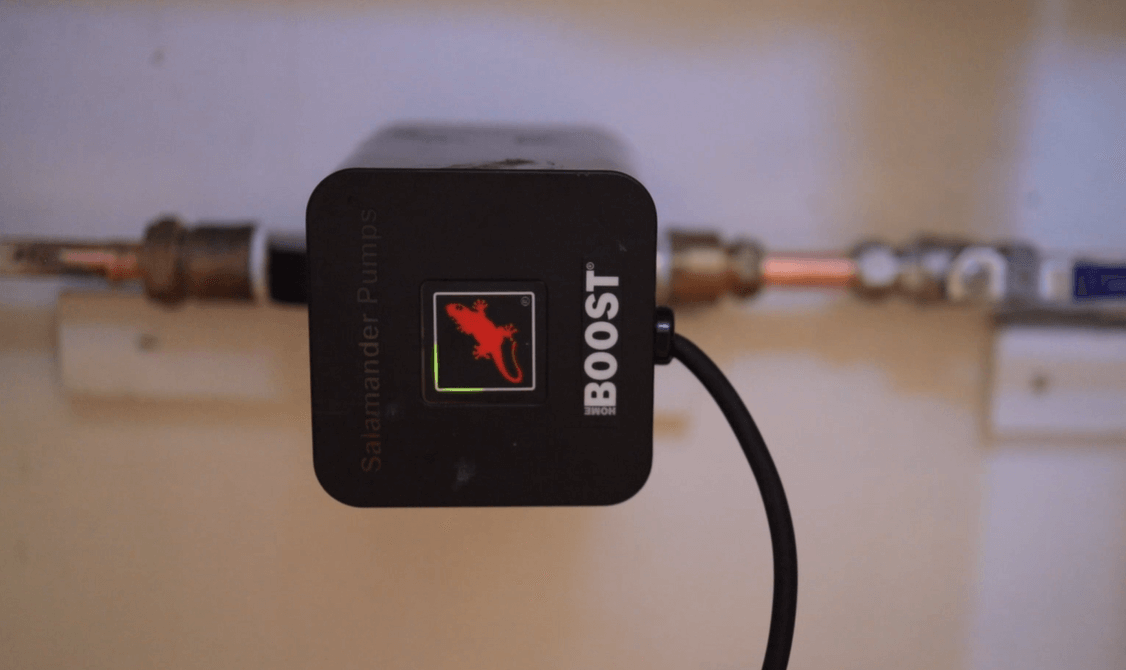 Product: HomeBoost
System type: Mains fed system
Installer details: United Heating
Date of install: May 2022
Problem
The customer was struggling to get a sufficient water flow rate at their taps when they had two taps on at the same time. The water flow was below 6L/min.
Solution
The installer Justin Burry was advised by the Salamander Pumps' technical support team to install a HomeBoost pump to help the customer.
HomeBoost is an intelligent pump, it monitors the incoming mains water and recognises when the flow drops below 12L/min. HomeBoost will then turn on and boost the water flow up to 12L/min.
The inline design and 3-pin plug mean that HomeBoost is simple to install. A fittings kit is available with the accessories needed to fit the pump and ensures that maintaining the pump is straightforward. The overall installation process can take as little as 15 minutes.
Once the HomeBoost was installed, it increased the flow rate in the property up to 12 L/min.
"If you're looking to boost the flow rate in your property, I would definitely recommend the Salamander Pumps' HomeBoost."
Justin Burry, United Heating